Unlock the Potential of Your Business with Our Multi-use Flex Spaces
Flex Spaces are designed for businesses who need open floor space for operations other than storage. Our air conditioned spaces are fully private with drop in ceilings, and abundant lighting. Our Flex Spaces range from 300 to 4000 sf.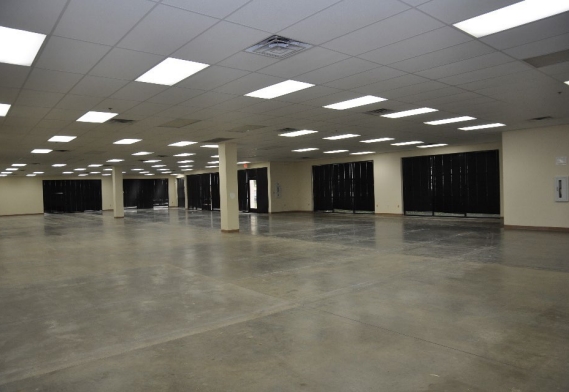 Multi-Purpose Flex Spaces Are Great For:
Flex Space Features
Enterprise Office Tools
No matter your needs, from printing and faxing to scanning and mailing, we have everything you need.
Fast Wifi
We provide all our members with complimentary access to high-speed, top-quality internet through both Wi-Fi and Ethernet connections.
Your Goods Are Protected
Our secure office entrance, accessible only with an access code, and exclusive storage solutions guarantee the safety of your valuable possessions, providing 24/7 protection.
Snacks Available
We offer free coffee and a vending machine that is fully stocked, providing everything you require to power through your day.
Reception
From 9 am to 5 pm, Monday through Friday, our guest reception area is open to provide you with front desk support, guest check-ins, tours, and mail distribution.
We Keep It Clean
Our cleaning staff are present throughout the day to ensure that all common areas are kept clean and tidy.
Elevate Your Operations in Our Customizable and Private Flex Spaces
Flex Spaces are an innovative solution for businesses that require more than just a traditional storage area. These spaces are meticulously designed to accommodate a variety of operational needs, from collaborative work environments to product showcases or even light manufacturing.
One of the standout features of our Flex Spaces is the open floor plan, which allows for maximum customization according to your business requirements. Whether you need room for a creative studio, a tech lab, or a customer service center, the open layout provides the flexibility you need to configure the space as you see fit.
Questions About Flex Spaces
Navigating the landscape of commercial real estate can be challenging, especially when you're looking for a space that aligns with your unique business needs. That's why we've compiled this comprehensive list of Frequently Asked Questions to help you better understand what Flex Spaces are, and how they can benefit your operations. Whether you're curious about customization, concerned about privacy, or wondering about cost-effectiveness, we've got you covered. Read on to find the answers to the most pressing questions about Flex Spaces and discover how they could be the perfect solution for your business.