Flex Spaces are designed for businesses who need open floor space for operations other than storage. Our spaces are fully private with drop in ceilings, abundant lighting and separate HVAC systems. Our Flex Spaces range from 300 to 4000 sf.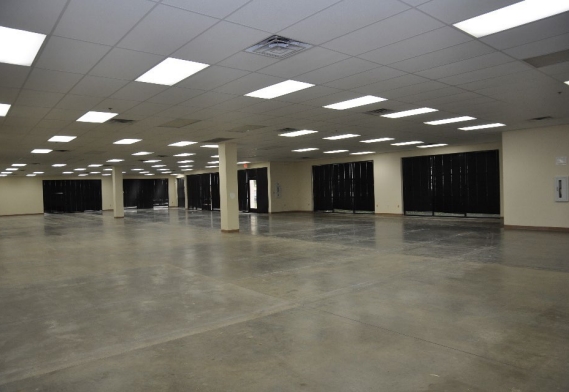 Multi-Purpose
Flex Spaces Are Great For:
Virtual Office
Starting at
$150 /month
Includes:
Virtual Office Plus
Starting at
$400 /month
Includes:
Private Office
Starting at
$495 /month
Includes:
Office Suite
Starting at
$695 /month
Includes:
Flex Space & Office Suite Features
Enterprise Office Tools
No matter your needs, from printing and faxing to scanning and mailing, we have everything you need.
Fast Wifi
We provide all our members with complimentary access to high-speed, top-quality internet through both Wi-Fi and Ethernet connections.
Your Stuff Is Protected
Our secure office entrance, accessible only with an access code, and exclusive storage solutions guarantee the safety of your valuable possessions, providing 24/7 protection.
Snacks Available
We offer free coffee and a vending machine that is fully stocked, providing everything you require to power through your day.
Reception
From 9 am to 5 pm, Monday through Friday, our guest reception area is open to provide you with front desk support, guest check-ins, tours, and mail distribution.
We Keep It Clean
Our cleaning staff are present throughout the day to ensure that all common areas are kept clean and tidy.