3 Reasons to Rent a Small Warehouse for the Holidays
The holiday season always brings more business, especially if you sell gifts or holiday and EOY services. Here's how a small warehouse can help with the rush.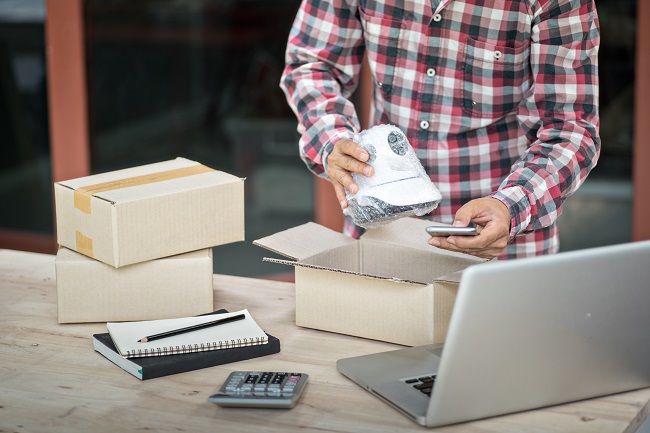 1. Faster shipping wins the sale.
There are a lot of small details that have a big impact on shoppers decisions, especially with the holidays just around the corner. One of the biggest make or break factors is the shipping.
Customers are after free shipping, so try to work it into the total deal either as a special or as a gift if they buy over a minimum threshold. Customers also care about the deadline: if you can offer two-day or one-day delivery, you can beat out cheaper suppliers.
2. Decrease delays and order turnaround.
But faster internal processes don't just benefit your customers. They benefit your company. If you want to make sure you're squeezing as much profit out of your work hours as possible, that means you need space to set up assembly lines and keep your inventory organized. Working in a squashed space automatically causes delays, especially if you have to arrange things to match the space instead of best practices.
So rent a small warehouse that gives you enough breathing room and also lets you organize your products based on paired items and frequent purchases. More space also means you can order more inventory at once. That means you don't have to wait for deliveries yourself.
3. Test out your 2019 expansion.
If your business is booming, it's time to get bigger. The fourth quarter is a great time to add some new processes that improve your workflow without a lot of organizational planning hours. Test a small warehouse now to see if it will help you in 2019. When New Year's Eve rolls around, you'll be glad for either the head start on your goals or a forewarning that you need different ones.
Go to Warehouses Plus to find small warehouse options that match your schedule and your holiday business.