Looking for warehouse storage for rent in the Princeton, TX area?
No matter what your situation, our warehouse rental units are a great solution. We offer month to month warehouse rentals on units starting at 600sft going up to as much as 6,000 sft.
We have a common dock area for loading and unloading with 8 dock high bays.
We provide pallet jacks and carts for your use.
Come and go as often as you need to manage your inventory and run your business.
Don't go to a self storage facility and pay higher prices for smaller units. Let us design a small warehouse unit to fit your size requirements. We offer month to month contracts with no utilities or other fees to worry about.
Inside our 86,000 sqft facility, we have the ability to store just about any item in any quantity needed. 10 pallets or 500, Warehouses Plus can help. With large handling equipment on hand we have the ability to store extra heavy or large, oversized items with ease. Pay only for the amount of square footage used or number of pallets on hand each month. Learn More
Commercial Warehouse Storage Near Princeton
Businesses are dynamic and so are their storage needs. Whether you're a startup with a rapidly expanding inventory or your business is in a downsizing cycle and you need off-site storage, our warehouse rental units can provide the versatility your business needs without getting bogged down by long-term leases, utility bills, and other fees.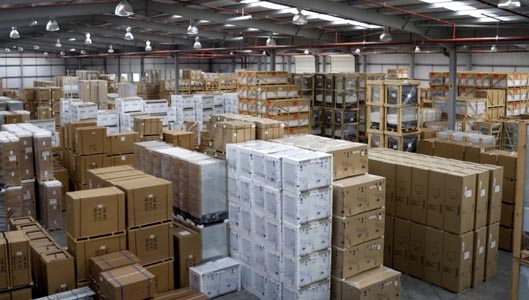 At Warehouses Plus we are dedicated to providing warehouse and distribution services which keep your overhead down and your profit margin up, so don't hesitate to contact us.