The Future of Warehousing: Adapting to the E-Commerce Boom
The e-commerce revolution has fundamentally transformed the retail landscape, and with it, the logistics industry. As the demand for faster delivery and efficient storage solutions increases, Warehouses Plus in Plano, Texas, is at the forefront of offering cutting-edge solutions to meet the evolving needs of online retailers. In this blog, we will delve into the impact of e-commerce on logistics, and how Warehouses Plus is adapting to these changes with their state-of-the-art warehousing and storage solutions.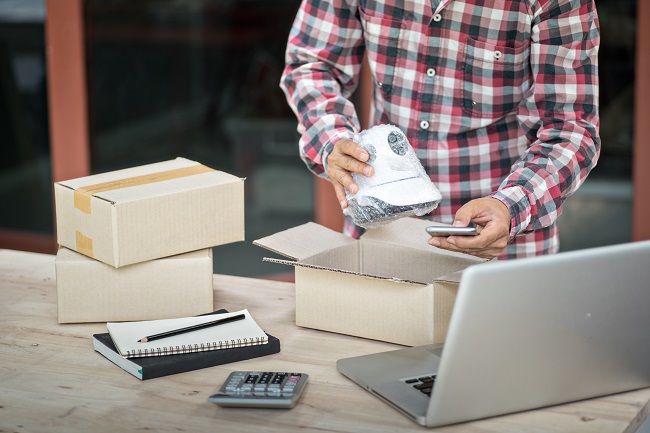 The E-Commerce Effect on Logistics
E-commerce has led to a significant increase in the volume of goods being shipped globally. This has consequently resulted in increased pressure on logistics providers to deliver packages more quickly, accurately, and efficiently. Warehouses and storage facilities have had to adapt to these challenges, making the need for specialized solutions more critical than ever.
Adapting to the E-Commerce Revolution
Warehouses Plus recognizes the need for streamlined logistics and innovative storage solutions. Their services are designed to meet the demands of a rapidly growing e-commerce sector while providing the utmost convenience and efficiency to their clients. Here are some key features that make Warehouses Plus stand out from the competition:
Flexible Storage Solutions
Warehouses Plus offers a variety of storage options to accommodate businesses of all sizes. With over 100,000 square feet of secure, climate-controlled storage space, they can handle the unique requirements of online retailers. Their flexible storage solutions are perfect for businesses looking to scale up or down according to their needs.
Innovative Flex Spaces for Diverse Business Needs
In addition to their state-of-the-art storage solutions, Warehouses Plus also offers Flex Spaces designed to accommodate businesses that require open floor space for operations beyond storage. With Flex Spaces ranging from 300 to 4,000 square feet, Warehouses Plus caters to the diverse needs of businesses from various industries. Whether you're looking for a space to set up an assembly line, establish a small manufacturing facility, or create a showroom for your products, Warehouses Plus has you covered with their versatile Flex Spaces. This unique offering further solidifies Warehouses Plus as a one-stop solution for businesses seeking to grow and adapt in today's fast-paced e-commerce landscape.
Virtual Office Solutions
E-commerce businesses are not only about inventory and logistics; they also require a professional front to interact with clients and partners. Warehouses Plus recognizes this need and offers Virtual Office Solutions tailored specifically for e-commerce entrepreneurs. These services provide businesses with a prestigious business address, mail handling, and forwarding services, ensuring a polished image that instills trust and credibility among customers and partners alike. Virtual Office Solutions are ideal for small to medium-sized online retailers or those just starting, allowing them to focus on growing their business while Warehouses Plus handles the administrative side of things.
Strategic Location
Located in Plano, Texas, Warehouses Plus benefits from its strategic location near major transportation hubs. This makes it easier for businesses to reach customers across the country, ensuring faster delivery times and reduced shipping costs.
Reliable and Secure Services
Warehouses Plus is committed to providing reliable and secure warehousing services. With 24/7 security monitoring and advanced fire suppression systems, businesses can trust that their valuable inventory is in safe hands.
The e-commerce boom has placed unprecedented demands on the logistics industry, but Warehouses Plus in Plano, Texas, is well-equipped to meet these challenges head-on. With their cutting-edge warehousing and storage solutions, they have become an invaluable partner to e-commerce businesses looking to optimize their logistics and stay ahead in a competitive market. If you're an online retailer seeking a warehousing partner that can help you grow and adapt in the ever-evolving world of e-commerce, look no further than Warehouses Plus. Visit their website at https://www.warehousesplus.com/ to learn more about their services and how they can support your business.