Versatile Warehouse and Distribution Solutions
Storage Solutions For All Sizes Large or Small
At Warehouses Plus we offer a wide range of storage and service options whether you need to store one pallet or hundreds. We work with each individual customer to provide the most suitable warehousing and distribution services to meet the needs of businesses large and small.
From warehouse rental units for growing businesses with expanding inventories to companies with the most demanding commercial bulk storage requirements, we offer month-to-month public warehousing contracts with some of the best rates available in the Dallas-Fort Worth area. Storage can be combined with distribution or delivery services for the ultimate package to meet your company's specific warehouse needs.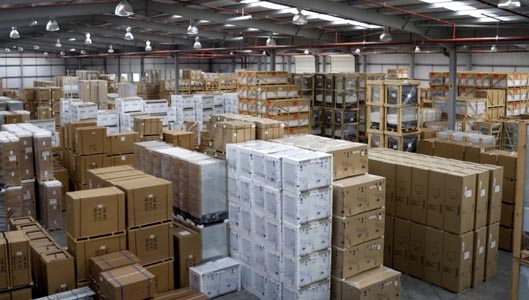 Warehousing On Demand: The ALL Business Solution
Businesses are dynamic and so are their storage needs. Whether you're a startup with a rapidly expanding inventory or your business is in a downsizing cycle and you need off-site storage, our warehouse rental units can provide the versatility your business needs without getting bogged down by long-term leases, utility bills, and other fees.
Before you pay more for less at a self-storage facility, take a look at the benefits of our warehouse rental units including:
Common loading dock area with 8 dock high bays.
Pallet jacks and carts provided for your use
Come and go as required to manage your inventory
We can design a warehouse rental unit ranging from 600 to 6000 square feet, custom fit for your size requirements. With month-to-month versatility, you can adjust your "warehouse on demand" to keep your storage capacity in line with current business cycles.
Warehouses Plus 86K Square ft. Facility
We said we provide the "all business solution" for storage and we've got 86K square feet to ensure that your warehousing needs can be met when your company needs high volume, heavy duty bulk storage. Our facility has the heavy handling equipment to easily move and store heavy or oversized items.
Best of all, you pay only for the square footage you use or by the number of pallets on hand each month. Provide us with a list of the items you need to store with their sizes and weights and we'll be happy to send you a firm quote within 24 hours.
At Warehouses Plus we are dedicated to providing warehouse and distribution services which keep your overhead down and your profit margin up, so don't hesitate to contact us.