Business Expenses You Can Eliminate With Warehouse Rental
For small to medium businesses efficient inventory storage and material handling can be the difference between rapid growth or impending failure. The traditional "brick and mortar" warehouse and many self-storage options can add expenses and human resource burdens that a growing business, or one in a downsizing cycle, simply can't afford to bear.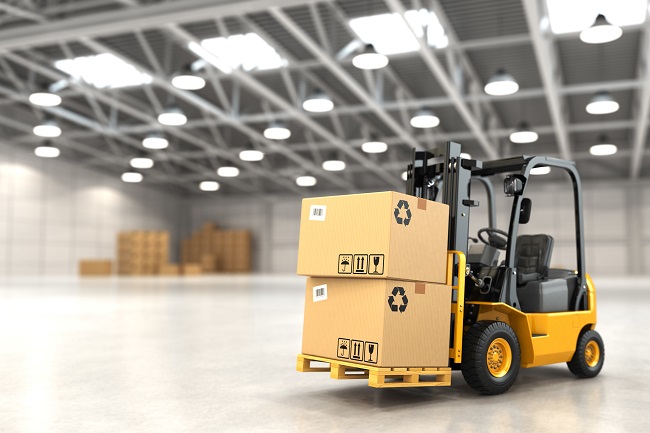 Adequate storage space is just one element of warehousing logistics. A comprehensive warehouse solution also takes into account the costs of physically moving product through the supply chain as well as providing secure storage for inventory. In this post, we'll take a look at some of the monthly bills which will never cross your desk again with the warehousing, shipping, and receiving solutions available to you at Warehouses Plus.
Forklift Expenses
Buying
A new forklift falls into the $15,000 to $35,000 range. The higher the lifting capacity and reach, the higher the cost, according to this post at adaptalift. Add $2,000 to $5,000 if you buy an electric forklift for the battery charger. As the new owner, you're also responsible for service and maintenance expenses if the machine breaks down.
Renting
Renting a forklift can cost between $750 and $4,500 per month, again depending upon reach and lifting capacity, according to the report at costowl.com. The price will also be affected by service plans and pick-up/drop-off fees. That amounts to $9,000 per year for the smallest forklift and a whopping $54,000 for companies moving heavyweight product.
Forklift Operators
Let's not forget another costly recurring expense. Whether you buy or rent, the forklift requires an operator on the payroll. According to Glassdoor, you're looking at an average base pay of $29,356 per year for a forklift operator in the Dallas Fort-Worth area.
Warehouse Expenses
Energy Usage
Warehouses in the US spend an average of 70 cents/square foot on energy expenses, split about evenly for natural gas and electricity usage. Heating and lighting account for 64% of usage, and some warehouses can eat up over 10% of revenue in energy costs alone.
Operational Expenses
These are the expenses incurred for shipping and receiving personnel, warehouse supervision, repairs and maintenance, security, facility supplies, insurance, and taxes. These expenses need to be met regardless of whether or not the warehouse is being utilized at full capacity. In a down-cycle, a business may find itself supporting the warehouse rather than the warehouse supporting the business, as revenue is drawn off to pay for empty space.
Warehouse Rental With Warehouses Plus
At Warehouses Plus our warehousing solutions are available on a monthly basis providing the inventory management versatility businesses need in today's highly competitive and always dynamic market environment. We offer warehouse rental units, commercial storage, and distribution services to suit your needs whether you're storing twenty pallets or a hundred. We have some of the lowest monthly rates available in the Dallas Fort Worth area, so don't hesitate to contact us for warehouse solutions which can lower your overhead and increase your profits today.