Rent a Warehouse to Stay Open for Business While You Move
There are many good reasons why you may want to move your office. However, the transition time can be costly if you're unable to conduct business until you're settled into your new location. One solution is to rent a warehouse so you can maintain productivity with no interruptions.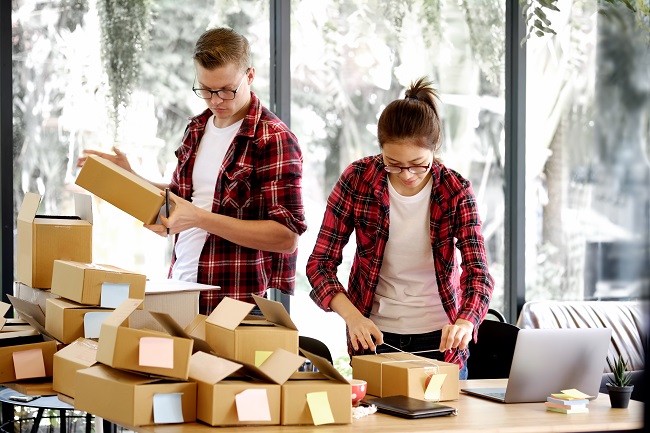 Short Term Benefits of Renting a Warehouse: Moving is rarely simple, but taking advantage of warehousing services and storage reduces many of the challenges. You'll be able to continue taking deliveries and fulfilling orders so your customers will never experience any noticeable delays that could make them take their business elsewhere. You can also get a head start on packing because you can store items you rarely use or won't need for a while. It's a great way to maintain order and allow you and your staff to keep performing at your best.
Long Term Benefits of Renting a Warehouse: Once you try using a warehouse during your move, you may want to make it part of your regular operations. Many businesses discover that it is more efficient to locate certain items and functions at a warehouse instead of trying to deal with them in their offices. For example, you can take advantage of affordable climate controlled storage for essential documents instead of having to making expensive modifications to your office space. If you need a distribution partner to ship and receive your inventory, we can set up a program based on your needs. With all the extra work that moving an office creates, it's nice to know it can also be an opportunity to evaluate your routines and find solutions that will make your life easier.
We offer warehouse rental units large and small to customers of all sizes. If you're in the Dallas Fort Worth area or moving here, contact us at Warehouses Plus to learn more about our warehouse rental units and commercial storage.