Leveraging Commercial Warehousing for Your Business Success
In today's competitive business landscape, the need for efficient and flexible warehousing solutions has never been more critical. Warehouses Plus is at the forefront of this, providing a state-of-the-art 100,000 sq ft facility to cater to your warehousing needs. Here's an insight into what we offer and how it can streamline your operations and boost your bottom line.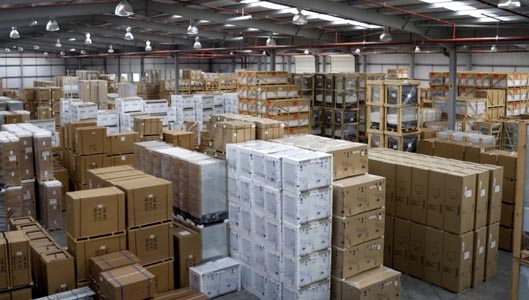 Our Spacious Warehouse Storage
Whether you have ten pallets or a whopping 500, we have the capacity to accommodate. Our massive warehouse can handle any item, regardless of size and weight. With our advanced handling equipment, we can store even the heaviest and most oversized items with ease. We pride ourselves on our flexible pricing model, where you only pay for the amount of square footage used or the number of pallets stored each month.
To get a personalized quote, all you need to do is provide us with a list of items, their sizes and weights. We guarantee a firm quote within just 24 hours.
Inventory Management Made Easy
We offer individualized inventory management systems designed to meet your unique needs. Regardless of whether you're storing one pallet or hundreds, or need storage for a month or several years, we have you covered. Our aim is to keep your inventory lists accurate and up-to-date, saving you valuable time and resources.
Our competitive rates are amongst the best in the DFW area, an investment that can significantly reduce your overhead costs, thereby increasing your profit margins.
Seamless Distribution Services
As well as storage, Warehouses Plus offers comprehensive distribution services, tailored to match the frequency and size of your shipments. Whether your clients are wholesale, retail, or drop shipping, we have the resources to create a program that works for you. Our distribution services range from shipping full truckloads of palletized product to handling individual pallets in or out.
Our full suite of distribution services includes shipping and receiving services, shipping container offloading, and DFW area local deliveries.
At Warehouses Plus, our priority is to work closely with our clients to understand their unique warehousing needs. Our philosophy is to treat each client as an individual, delivering the personalized service you need to grow your business and increase your profits.
In conclusion, commercial warehousing can provide tremendous benefits to businesses, from improved inventory management to cost savings and efficiency in distribution. With Warehouses Plus as your warehousing partner, you can have peace of mind knowing that your storage and distribution needs are in capable hands, leaving you more time to focus on other aspects of your business. Contact us today for more information!